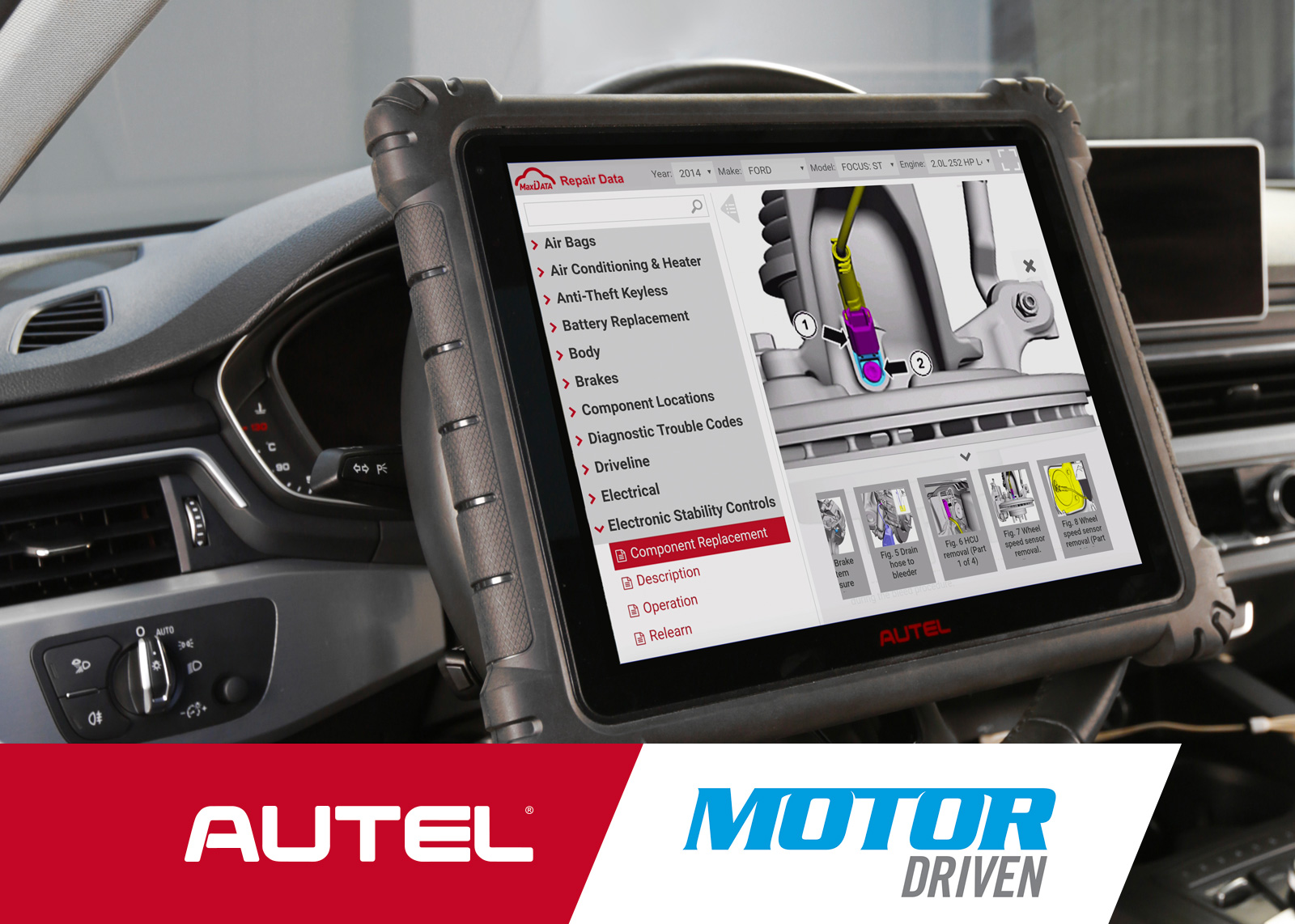 Autel Has Partnered with MOTOR
Access MOTOR Repair Data directly from your MaxiSYS tablet! Use the vehicle VIN number already saved to your tablet for a fast and easy repair search.
• Repair Procedures

• Wiring Diagrams

• Diagnostic Trouble Codes

• Specifications

• Component Locations

• Maintenance Schedules

• Factory Technical Service Bulletins & Recalls
Integrated Software Now Available Through MaxiSYS
Go to the MaxiDATA app on your MaxiSYS tablet, click the Autel Cloud icon, and claim your free trial!*
Claim Your FREE* Trial
*Free trial applicable for Ultra, MS919, MS909 only. Active Total Care Program software subscription required.
• Up to 3 months free trial for MAxiSYS ULTRA, MS919 & MS909 owners

• Access directly through MaxiSYS dianostics application and MaxiDATA standalone app

• Must have an active Autel TCP Software Subscription
Click Here For Total Care Program Info
---
MOTOR SOFTWARE ELIGIBILITY DETAILS
MOTOR Software is only applicable to select models listed below for the US and Canada.
MaxiSYS ULTRA, MS919 & MS909:
If you purchase a new Autel MaxiSYS Ultra, MS919 or MS909 and register the tablet between July 10th to December 31st, 2021, you are eligible to receive 3 months of MOTOR software access free of charge. If you already own an Autel MaxiSYS Ultra, MS919 or MS909 and the tablet was registered before July 10, 2021 you are eligible for 1 month of MOTOR software access free of charge. Offer expires December 31, 2021.
Also available for MaxiSYS Elite, MS908S, MS908SPro, MS906TS, MS906BT, & MS906. Trial subscription not available on these units.
Call 1-855-288-3587 for details.